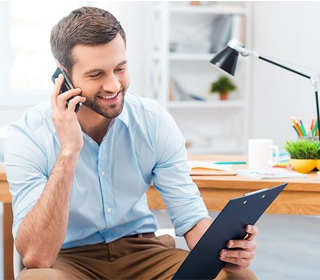 You - the owner of ITC Kingsign, Kingsign International Trade "to your faith," as equals "you", Kingsign International Trade is committed to providing staff to create a respect for individuality and equality advocacy work atmosphere. Between employees and employees, between business leaders and employees, mutual respect and mutual service.
Entrepreneurship - we offer is a pioneering stage, the various departments as a separate "small business." Kingsign Trading implementer all people not just in the grand goal of building materials trade, it is a personal cause of the pioneers.
Mobility - all organizations and individuals to achieve the objective media. Kingsign International Trade, mobility encompasses three levels: the first is the execution. Members of the team must have a strong ability to execute, in order to achieve the team's strategies and objectives. The second is the self-management skills, set goals, goals can turn into positive action to promote and actively mobilize resources to promote the goals. Third, combat effectiveness. Organizational goals, especially the strategic goal is challenging, it needs to have indomitable fighting spirit, the ability to creatively solve problems, brave quality, has to play, fearless.
---
Simple Beauty - Code of Conduct for International Trade Kingsign common pursuit of "simple" means low-cost, high efficiency. Kingsign International Trade is to take a complete system, clear processes, strong technical support, to achieve "a simple trade." The company introduced a flat organizational structure, combined with a sound system processes to achieve "equal status, giving priority to efficiency." Staff respected all acts of "work, customer service" as the center, rather than to "leadership preferences, relationships" as the center.
Learning and growth - both for companies and employees, in accordance with its value can be immediate value, market value, future value to divide. Kingsign International Trade uphold create a "learning organization" for employees to build a "pioneering stage", so that employees learn not only actively work in practice, and hire top experts at home and abroad, enhance training and examination, and enhance the market value of employees, and employees and common growth of enterprises, enhance the future value of the business and employees.
Generous, tolerant, relaxed - Kingsign ITC cultural roots, the soil is staff development. As a large state-owned enterprise subsidiary, Kingsign Trading enjoying the relaxed environment of China's reform and opening up, enjoy the national policy to give favorable support and effective commitment of the "others generous, tolerant of doing things, relaxed environment." "Three-wide" is the Kingsign ITC's own environment, but also its employees strive to create an environment. So that employees can continue to learn, to get training opportunities, personal growth, and gradually achieve self-worth.
---